Ready for something new in my essential oil series? Today, I've got a super easy and luxurious recipe for you – Coconut Sugar Scrub with your choice of essential oil! Mmmm!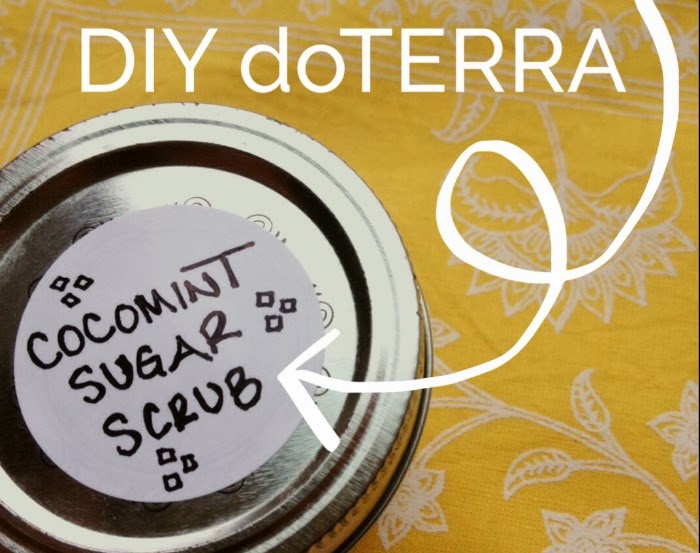 doTERRA Coconut Sugar Scrub
Ingredients
6 tablespoons coconut oil
8 drops essential oil
1 cup sugar
3, 4 ounce mason jelly jars
Directions
In a glass bowl, microwave the coconut oil for 1 minute or until thoroughly melted.
Add your essential oil and gently whisk with a fork. Mix in sugar.
While your scrub is still warm spoon into each mason jar. Your scrub is done!
Now, the best part – keep your scrub near the bath and it works absolute wonders when shaving your legs. Scrub your legs well, shave, scrub again, and shave a second time. Your legs will have never felt smoother!
I made two batches of scrub for Christmas gifts this year – one with eucalyptus and another with peppermint. Both smell oh so fresh! I think I'm going to try another batch near Mother's Day with doTERRA's Serenity which is a blend of lavender, sweet marjoram, roman chamomile, ylang ylang, sandalwood and vanilla bean. Yes, it is divine as it sounds :)
---
As a doTERRA essential oils educator, Jenny has joined the blog as a sponsor. And as of mid 2014, I've jumped on board with doTERRA too! If you are interested in ordering essential oils at wholesale (25% off!) check out this page.
(Visited 202 times, 1 visits today)
You May Also Like: