When the dears over at Kozy Shack quoted me on Facebook (yes, yes they did!) I knew I just had to share my latest sweet creation!
This quick and easy recipe mixes two of my favorite things – raspberries and chocolate. I've forever been a fan and seeing that yesterday was National Chocolate Pudding Day and Monday is my mama's birthday, well, I'll just introduce my friend the Raspberry Chocolate Parfait …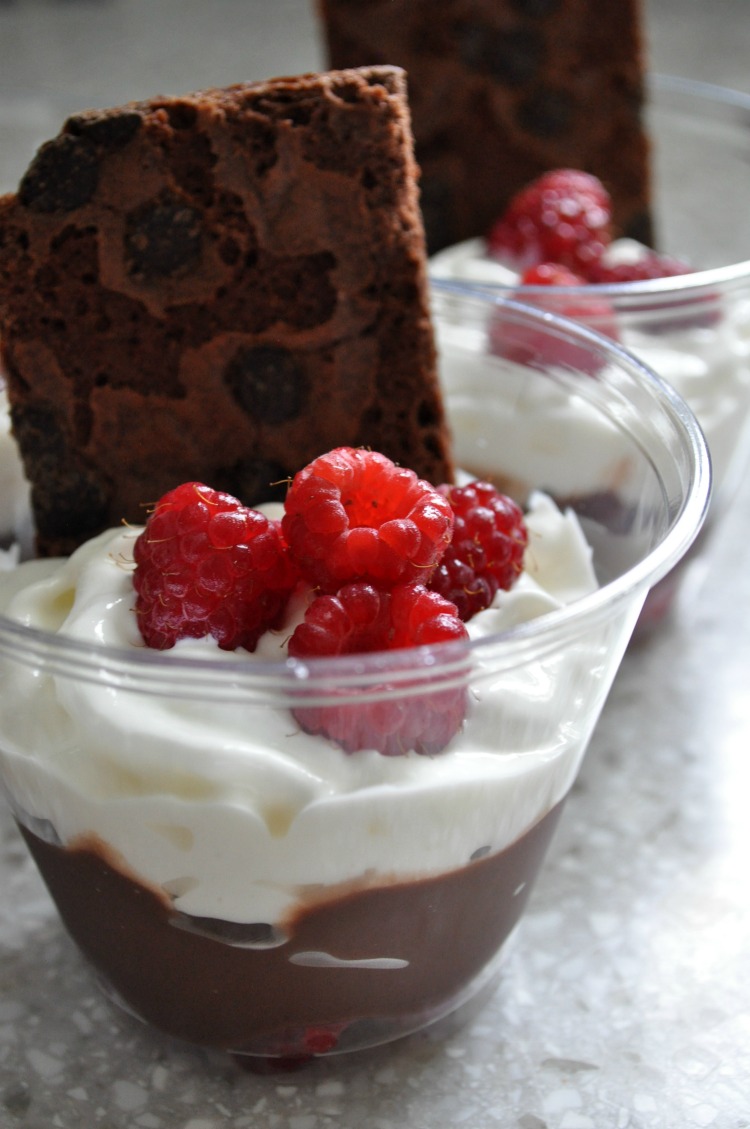 Swoon and indulge.
That's what I say.
To whip up your own perfect parfait for a birthday party, afternoon snack, baby shower, holiday gathering, or any ol' event … you first must buy this. Do not buy another. I have tried others and none compare. None. So just do yourself a favor and learn from my ways. *wink*
Ingredients
Makes 6 parfaits
Directions
In small parfait size cups or bowls place 5-6 raspberries. Top with 2 large spoonfuls of chocolate pudding. Add a swirl of whipped cream then garnish with a few raspberries and a wedge of Brownie Brittle.
Isn't it divine how simple parfaits are? I love how pretty they look and individual servings of dessert are such a wonderful treat!
Kozy Shack is made with real, simple ingredients. Like, the kind you can pronounce. Things like that must be celebrated! I'm so over weird, chemical things in our food and just adore Kozy Shack for giving us mamas a wholesome product. You can join me in saying thank you here!
And once you say thanks, pop over to Kozy Shack's Facebook page for many more great pudding recipes. Kozy Shack is hosting the Summer of Pudding with oodles of giveaways that you won't want to miss out on! Oh, and you can read my quote there too!