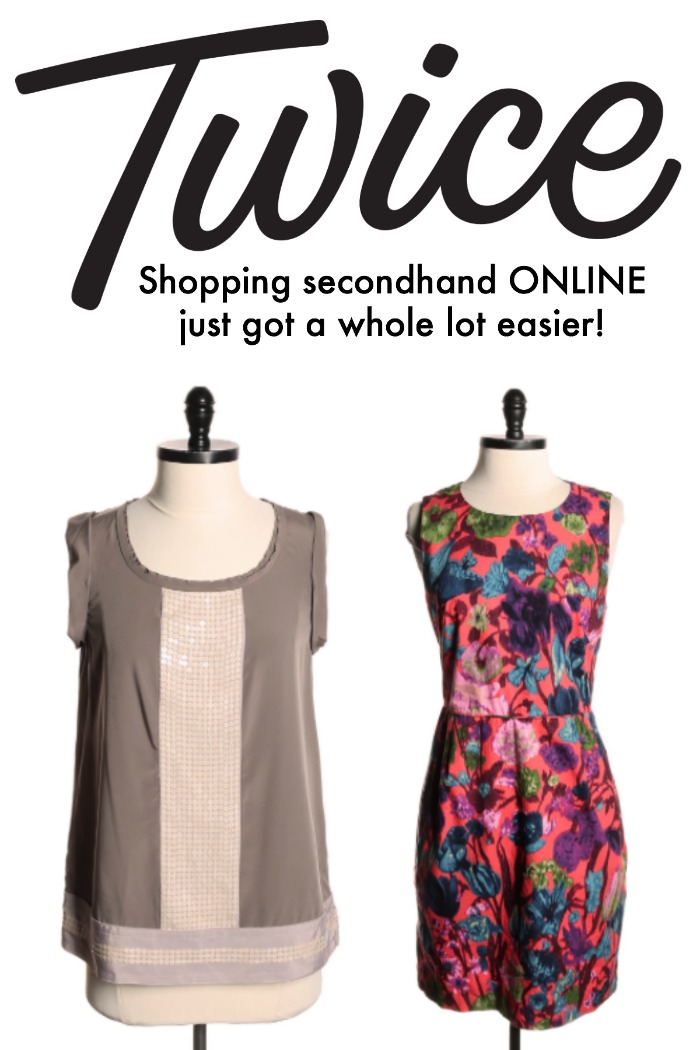 I'm back talking about Twice today! It has become my new Pinterest … the perfect thing to mindlessly scroll when your mama brain needs a break :)
From my first order, I kept both pairs of shoes – the top was too short on me though, so it was returned. Returns with Twice are soooo easy making buying secondhand online way less scary than normal.
And now and bona fide, albeit very relaxed, fashion show from my second Twice order! Below is everything I ordered … my total for it ALL was only $138! That's less than what one pair of the pants would have cost retail!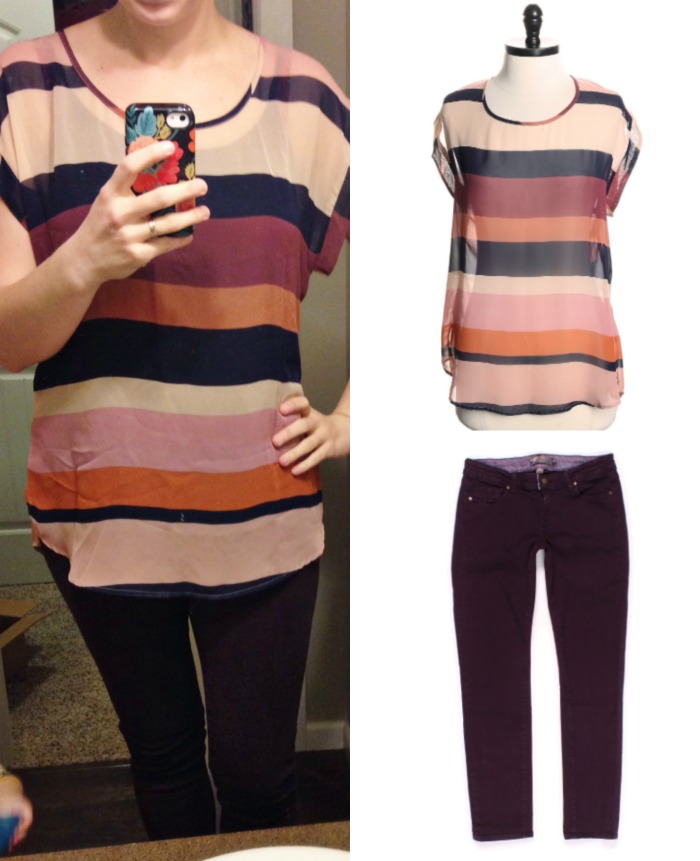 Daniel Rainn blouse and Paige Denim
Fashion Show Verdict /// I adored the colors of the blouse, but didn't love how the shoulders fit. It was in my return pile until my mama decided to try it on and now she's keeping it! The jeans are one, and amazing! I've been crushing on Paige for quite some time, BUT … too snug for daily movement :( They're being returned and I think once they're processed you should be able to view/buy them here if they tickle your fancy!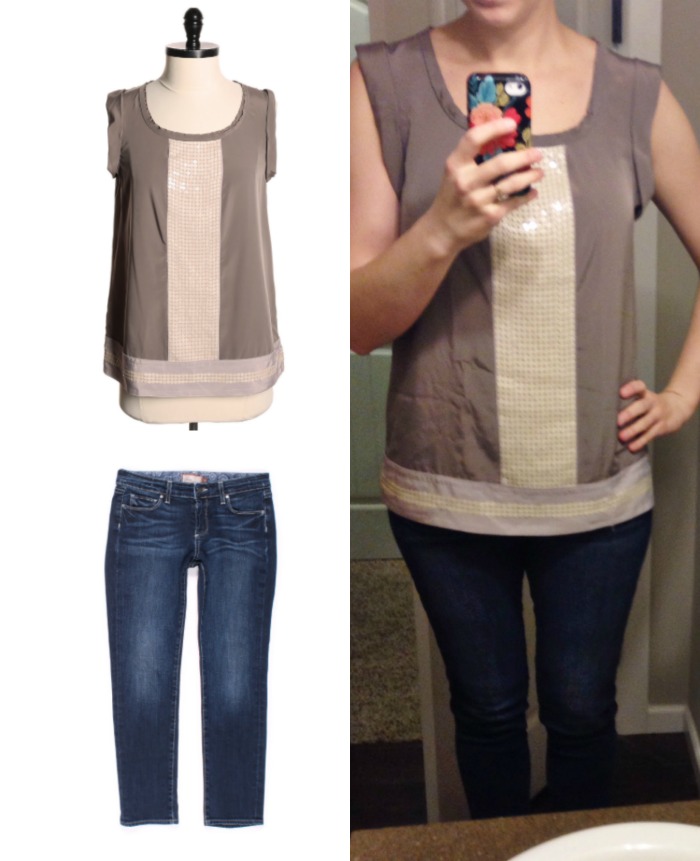 LOFT blouse and Paige Denim
Fashion Show Verdict /// Loved the blouse — keeper! This style of Paige fit better, but not good enough. My sister snagged them though so technically both of these pieces turned into keepers!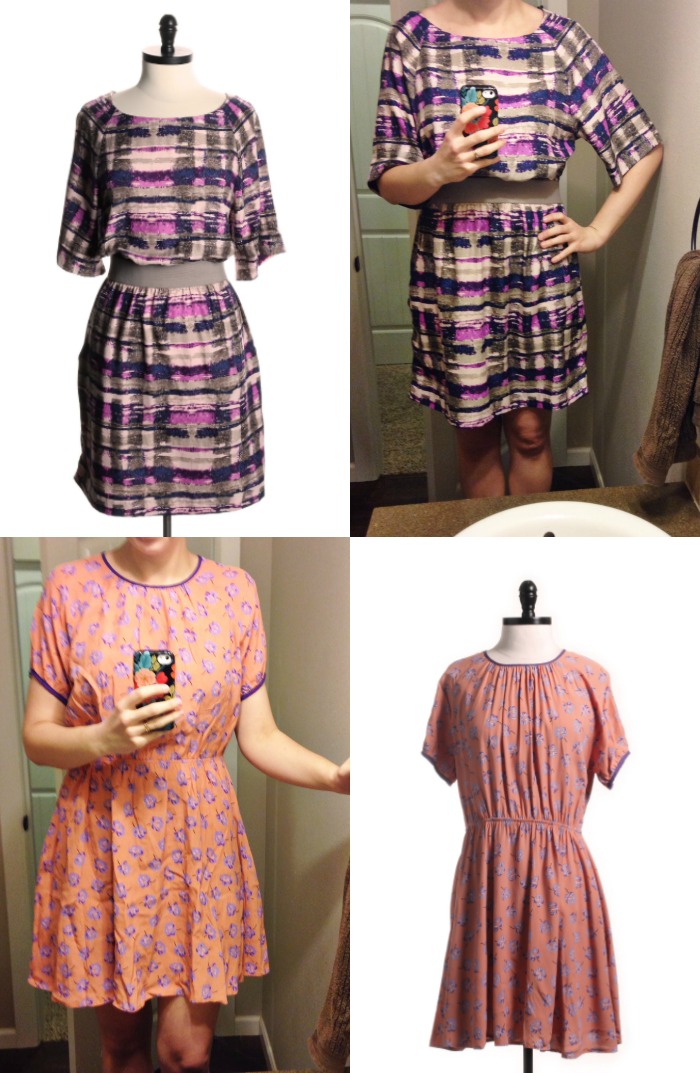 Banana Republic dress and ASOS tunic
Fashion Show Verdict /// Both were ok. Banana Republic dress was a potential for Easter, but you'll see what I chose below instead :) ASOS tunic was a last minute add because I thought I could pull it off, but the orange and higher neckline just didn't jive me with. You should be able to view them soon here and here.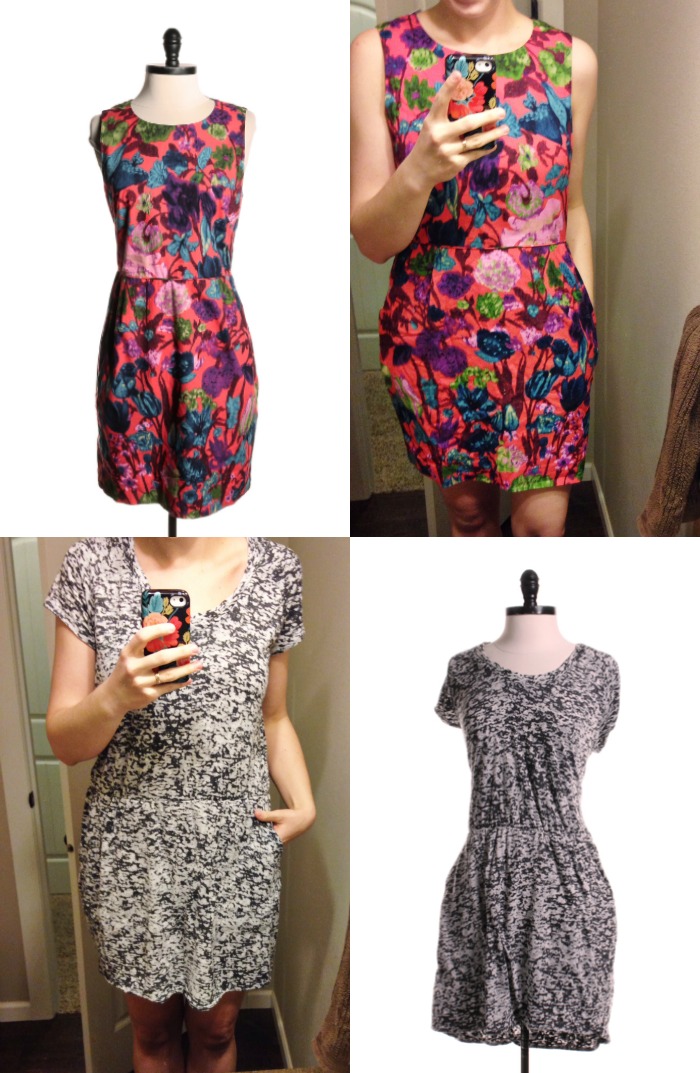 J Crew dress and Rachel Roy tunic
Fashion Show Verdict /// Why yes! I will look like a beautiful bouquet for Easter in this little J Crew number! I LOVE it! The Rachel Roy piece was comfy cozy, but let's face it, I've got enough lounge wear these days. It will be available here.
Ready to give Twice a try? I'm browsing again this evening and think it's just fabulous that they post new things every day! I can even sort by size so only things that will fit me show up as I scroll :) It just gets better and better. Really. Oh, and they have menswear too!
Sign up with my referral link here and get $10 off your first purchase! Plus, get an extra 15% off when you like Twice's Facebook page. Just hover over "More" in the header and you'll see what to do :)
You can learn all about buying, selling and returning with Twice in this lil' video. It's helpful, so give it a go.
Yay! That's it for my fashion show – let me know what you find!
Here's a few favorites I just found this evening … this, this, this, this and 100% this!