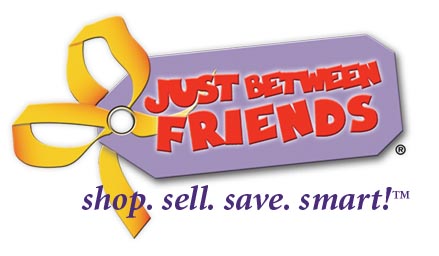 Just Between Friends Seattle just got a facelift! A new owner, a new location (Metropolitan Banquet Hall in Renton Highlands) and you guessed it, a TON of new consignors. This sale is shaping up to be the perfect pre-Christmas shopping event to stock up on gifts and the necessary winter clothing. Here's the thing about consignment sales … you find awesome deals, usually 60-80% off of retail, and therefore are able to purchase all the basics you need and some for less. It's a win for everyone.
I'm thrilled this sale is happening in November. I have my Christmas budget ready and have a rough idea of what I'm watching for in regards to toys and winter essentials. And, it's before Black Friday, so, if I don't find something, I've still got time to cover my bases.
So, my friends, mark these dates on your calendar – NOVEMBER 13th and 14th.
There are other shopping dates (see the full sale schedule here) – but of course, those who shop first get first choice on the racks, bins and shelves of deals! Ideally, you want to be there early in the sale, then, it's always helpful to return for a second round on 50% off day! This, I know from experience :)
You can purchase a Prime Time Shopping Pass online for $10 to shop at 5pm on Thursday, November 13th. This is a fabulous opportunity to be one of the first in the door! Grab those tickets here.
Even better, if you're a special kind of parent (first time, military, foster or even a teacher!), you get a free pass to shop early too – 6 to 10 pm on Thursday, November 13th. You just have to register!
November 14th is open to the public and for $2 anyone can shop from 10 am to 8 pm!
Stay tuned for a giveaway and take a moment to comment and answer one of these two questions, I'm curious …
What has been your favorite consignment sale purchase?
What are you hoping to find at this sale? Is it part of your Christmas shopping?
---
This post is sponsored by JBF Seattle. All opinions are my own.