High five to Cottonelle for sponsoring today's post. Read on to grab your free printable and click here to snag a coupon!
---
Happy Monday morning!
I really love Mondays as a stay at home/work at home mama. When Jemma was a baby and I was heading out the door for 4 long days away from her, I hated them. But now, they just feel like a fresh start. I get all Cinderella where she opens all the windows and pulls back her hair and sings with the birds … because today? This week? It's mine for the taking!
My Cinderella aspirations don't always last long though. I'm summoned for breakfast and begin flitting about from fire to fire. Returning phone calls and the inevitable Facebook abyss, dressing the littles and debating whether or not stick with my plan to run. That's why "The Everyday List" was born.
The Everyday List is my ongoing to do list. The one I do every, single day no matter what. Well, the one I STRIVE to do every single day. It keeps me on track – with my mornings especially.
It's a wee bit embarrassing that I actually need a visual reminder for these things, but … such is life. Such is mom brain! Without a visual, I end up skipping most/all of these things and I just don't want to! They're all priorities I need to keep on top of! This is what I track on my daily list:
Morning vitamins + supplements — I bought a grandma pill counter to keep me organized
Bible study — The littles watch Daniel Tiger and I hide away at the dining table :) If the morning is busy, I try to do this first thing once they're in bed
100+ ounces of water — My best trick is starting the day with a large mason jar tumbler and drinking that 20 ounces before eating or drinking anything else
Jem's lesson — We're working our way through Teach Your Kids To Read In 100 Easy Lessons every other day and doing various activities on the flip days
Exercise — Walk, run, yoga – gotta keep moving!
Evening supplements — Right now it's a dose of Mag Calm and Serenity essential oil on my feet to ease me into slumber
Jemma is now at the age where she can direct many of her activities. So this month she gained her own check list! Her list is focused on morning to dos; all the things she can accomplish solo right when she wakes up —> potty, tell Mama you're awake, turn on music (she listens to Barry Manilow or Tchaikovsky's Swan Lake!) and independent play. Then, once I'm up, she spear heads brushing teeth, getting dressed and helping prepare breakfast.
This is the pretty list we track everything on! I made a blank copy for you to download and plan out your own list!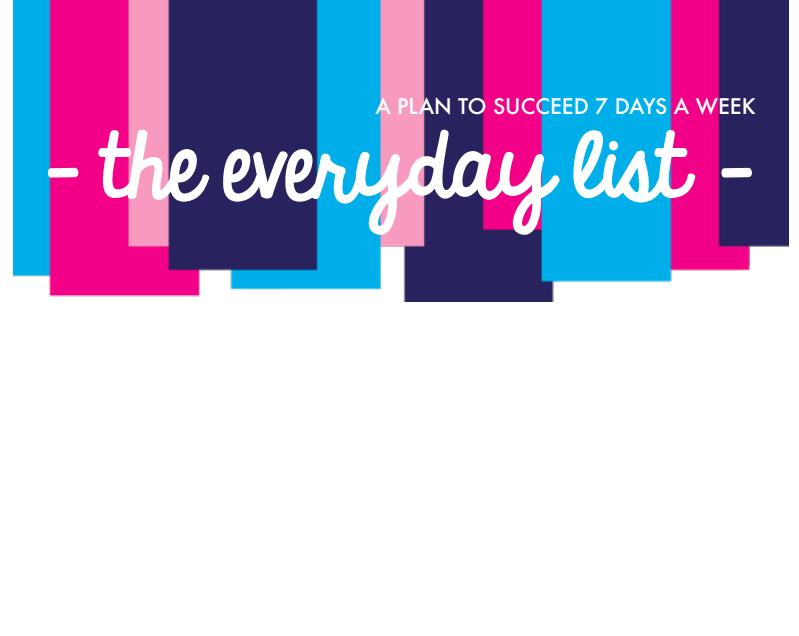 Download the printable PDF here
I want to briefly zone in on my favorite thing about Jemma's routine — THE SOLO POTTY STOP that happens first thing in the morning! Without being asked or reminded, my little love goes about her business all on her own. This is such a huge accomplishment in the milestone of potty training, amiright?!?
I don't really think the independence would quite be there if it wasn't for Cottonelle's Clean Care System. The wet+dry combo gives that extra boost of confidence that has turned 4 year old potty time into a private affair. A little tissue paper, a little flushable wet wipe and done! Woohoo!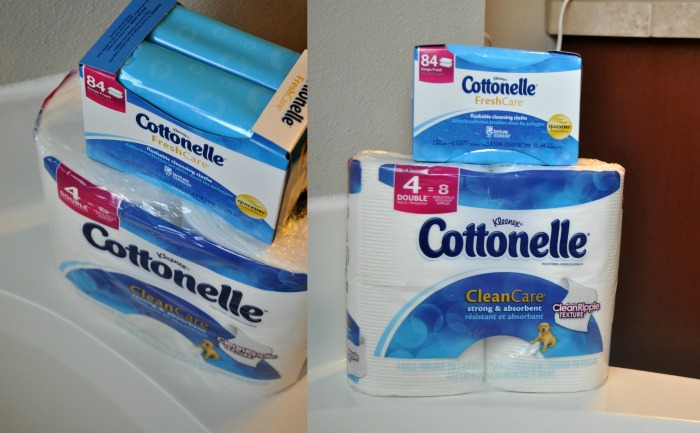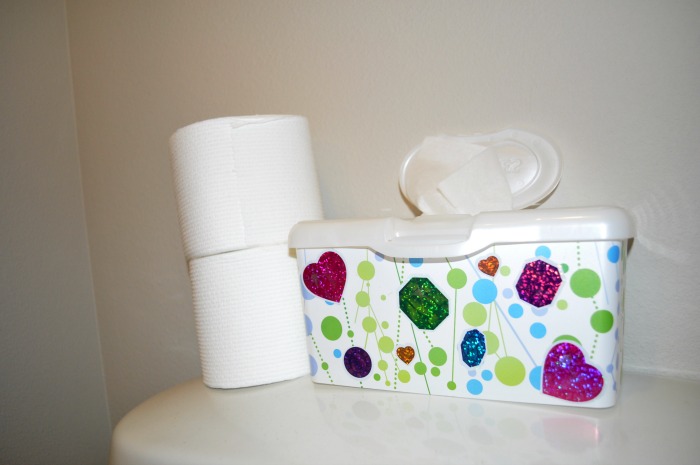 In true Jemma fashion she chose to decorate her flushable wipe dispenser with some princess flair. An old baby wipe box seemed to work easier than the chic box Cottonelle has available for her little hands so that's the one we keep near the potty. Mostly, I conceded to her sticker plan since it was a better deal for me to purchase Cottonelle's refill packs. Plus, this coupon took another $1 off my total!
Have you used the Cottonelle Clean Care System? Jemma is a big fan, and frankly, I am too since it gives me some extra sleep and provides such a fresh and clean bathroom experience for our whole family! Keepin' that wet+dry combo in stock, yes, yes I am.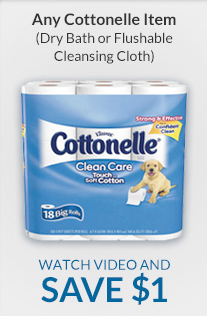 Grab a $1 off coupon to try out or refill your Cottonelle Clean Care System, you won't be sorry! And you'll laugh too! I found mine Cottonelle basics at Rite Aid :)
Am I the only one who needs simple reminders to take vitamins and drink water? How do you organize your day to keep daily activities a priority?