Today's recipe is brought to you by my bestie, Leah! She's a queen in the kitchen and is always passing on the greatest recipes for me to try. This is one of them. A total winner. And perfect for Fall! Enjoy :)
---
Nothing says fall like some good ol' PUMPKIN SPICE.
I'll admit that I'm one of the millions of annoying people who INSTAGRAM her first Starbucks Pumpkin Spice Latte of the season like I'm announcing it to the world or something. Anything pumpkin spice, though? I'm on it! Like these new PUMPKIN SPICE RX Bars? A.MAZING! (Seriously, look at the ingredients: pumpkin, dates, cashews, egg whites, and spices).
And it was these almond milk pumpkin smoothies from Jamba Juice that inspired me to save the $6.50, go rogue and create my own copycat version … a healthier and, might I say, even BETTER tasting version. Thanks to the pumpkin it's jam-packed full of fiber along with the stay-full protein from the nut butter…not to mention the potassium from that banana!
So, without further ado …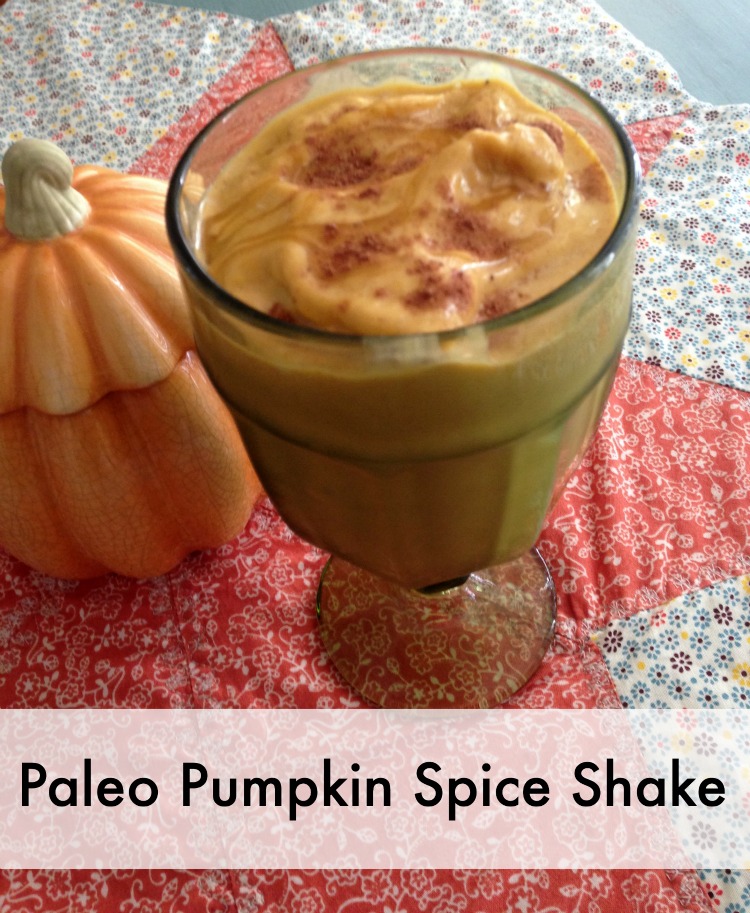 PALEO PUMPKIN SPICE SHAKE
*Makes a 24 oz smoothie (or 2 smaller cups)
Ingredients
1 ½ frozen bananas
2/3 cup organic pumpkin (not pie filling)
2 tablespoons nut butter (I use cashew butter from Trader Joe's)
1 cup milk of almond milk (or milk of choice)
10 ice cubes
1 teaspoon pumpkin spice seasoning
1 tablespoon honey (plus some to drizzle)
Directions
Blend all the goodness together and then sprinkle with a little nutmeg or cinnamon and ENJOY!
Then go and try the other products that I mentioned. No one is even paying me to endorse these guys. They are just THAT awesome!