A big thank you to BISSELL for sponsoring today's funny little post!
---
Do you have family arriving for the holidays?
Oh yeah … me too! And no, I haven't really done much preparation other than shuffle
stuff from room to room and pile wrapped gifts into the corner of the guest room. You too? So glad I'm not alone! It helps my stress level that it's all close family coming. But still, our normal family of 6 will be growing to a gathering of 12 so I need to get my booty in gear with some grocery shopping and tidying up!
I'm really not a clean freak. I prefer things organized over clean. But, with kids, I've become much more vigilant about my floors. With babies you're constantly worrying about what they may put in their mouths and with toddlers and preschoolers, well, they're just plain messy! Max is constantly sprinkling play dough and crumbs and other gross miscellany on the floor. That boy, I tell ya – I can hardly keep up! I vacuum often, it's almost become therapeutic to see those straight lines and fluffy carpet (gag, I know), but after almost 2 years in our home, the carpets are in need of a bit more.
That leads me to my somewhat true, somewhat satirical gift guide just for the housewife inside us all! So, my friends, don those heels and find your pearls – it's time to deep clean your carpets before the Christmas crowd arrives!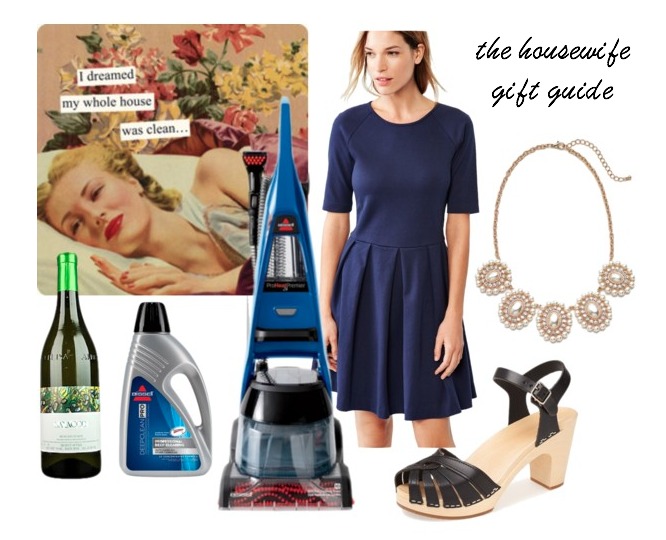 We'll begin with the housewife herself.
You see, everyday when I wake and remove my eye mask I set it on my pristinely organized nightstand. There are no Cheerios or snot rags or misplaced nursing pads there – I wouldn't dare! Just expensive face creams and a beautiful stack of novels I've been reading each evening before I turn out the light. And no specks of dust, not a one!
I shower in peace and quiet while the birds sing outside my window and the breeze blows my handmade curtains. My children are still resting, of course, so I sip a cup of tea while applying my day at home make-up – a simple routine of pressed powder, blush, mascara and housewife appropriate lip sheen. I gently hang my floral bathrobe on the bathroom hook next to my nightgown and choose a pressed frock from the closet. With silky smooth hosiery and a pair of stable, but designer heels I assess my jewelry box and choose an untraditional pearl piece. Just the exciting twist my outfit needs for a day of housecleaning!
The children peacefully awake, as they always do, and pitter patter to the dining table to wait for their 3 course breakfast of omelets, buttered whole grain toast and fresh squeezed orange juice. We sit together and visit about our day's activities, no one talking over the other or raising their voice. And yes, in case you wondered, those sweet birds outside are still singing, almost ready to pop through the window and begin helping with chores I'd assume.
I clear the breakfast dishes and pour a modest glass of wine, as all housewives do mid-morning, and begin my Thursday task of deep cleaning the carpets. Just in time for Christmas festivities! With my BISSELL ProHeat 2X® Premier 47A23 Upright Deep Cleaner and BISSELL carpet cleaning formula with Scotchgard™ Protector I know my shabby carpets will shine like it's installation day!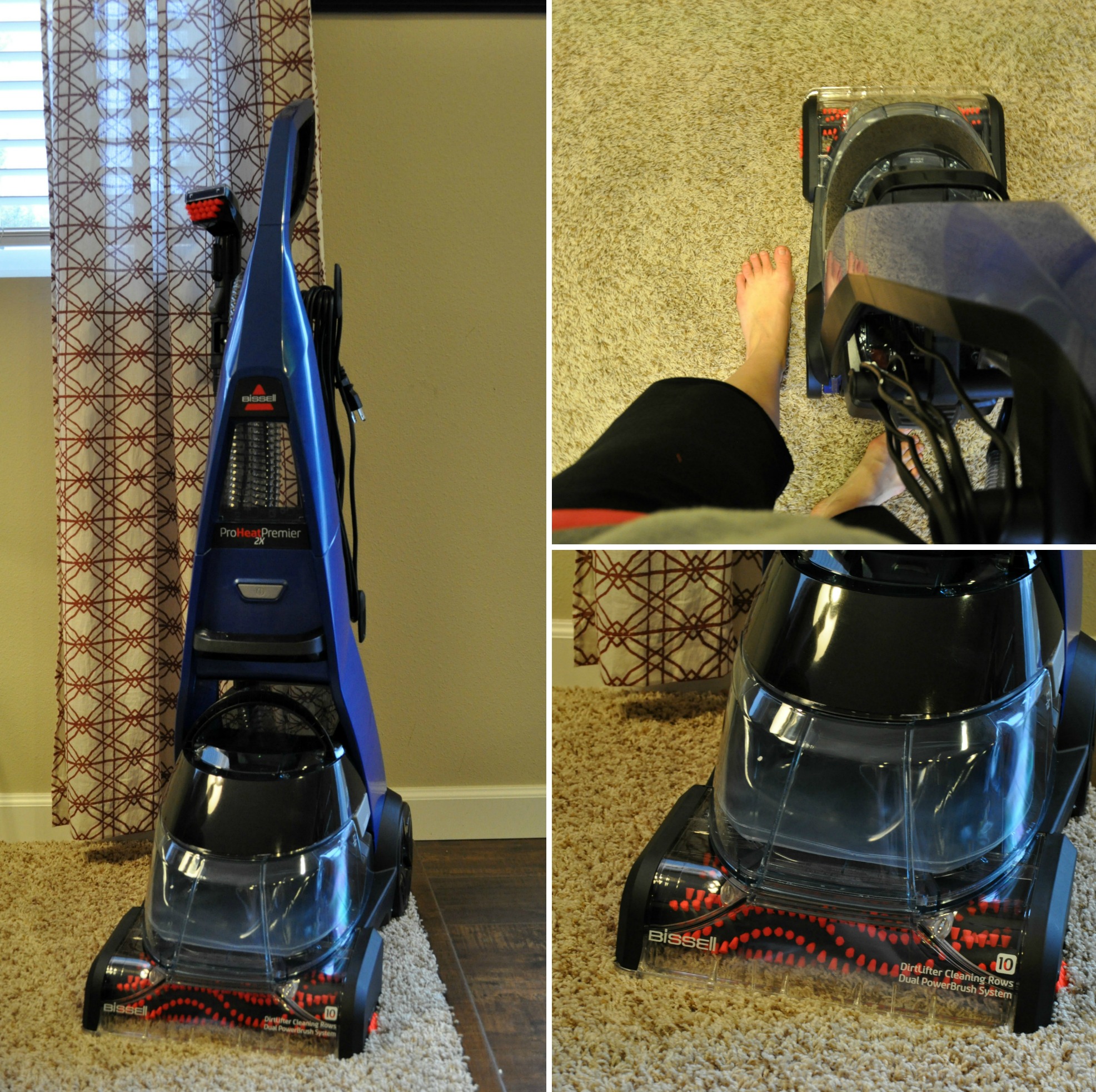 MOM!!!! MAMAMAMAMAMAMA! MOOOOOM! Can we watch a moooooovie? Is it ok if we have those donuts for breakfast with hot cocoa too!!! It's a special day, riiiiight?
Oops, looks like I dreamed my whole house was clean … sigh.
The truth is I have yet to deep clean my carpets since moving into our current home in February 2013. When I do/did this week, it was in unphotographable loungewear, barefoot, while sipping on microwaved coffee. The other truth is, I'm truly, 100% impressed with the BISSELL Deep Cleaner. Two years into home ownership there was no question in my mind that our carpets needed some freshening before all our family congregated for the holidays and the BISSELL duo did the job exceedingly well!
BISSELL's line of carpet cleaning formulas treat and protect your carpets, keeping them looking newer, longer. They even have a formula especially for pets! Grab a coupon here and once you've got your gifts all wrapped, give that carpet of yours a protective layer against spilled wine, kid messes, and shoes that are left on. Sounds like a great way to end the year … or begin a new one if you're a bit behind in your housewife duties :)
Better yet, forward this post to your husband and see if he's up for househusband of the year! Maybe he'll give carpet deep cleaning a try in that handsome suit and tie he's got hidden in the back of the closet!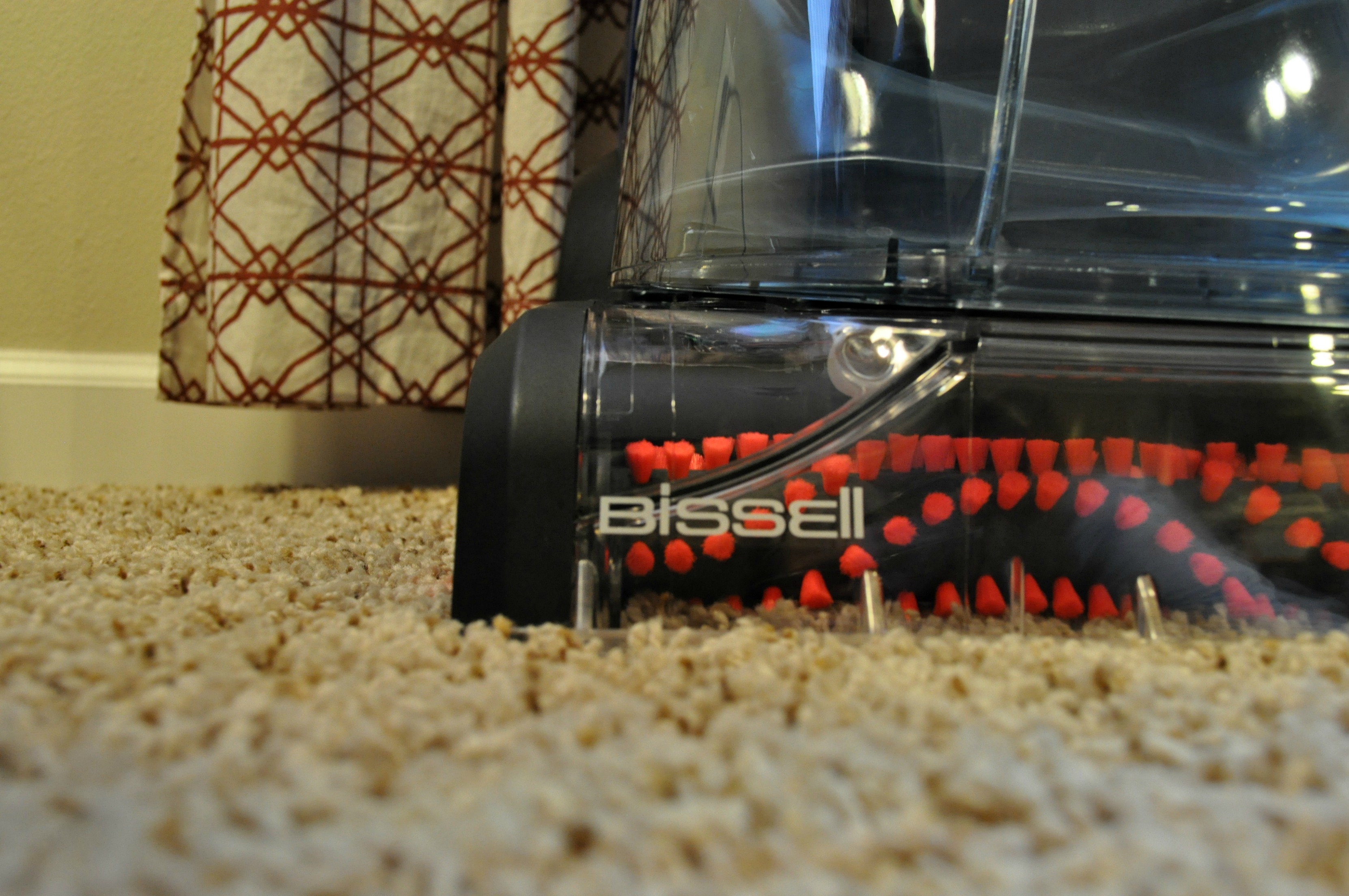 Hope you got a little laugh out of my gift guide … I really do love all these things, in real life they just may not always pair together :)