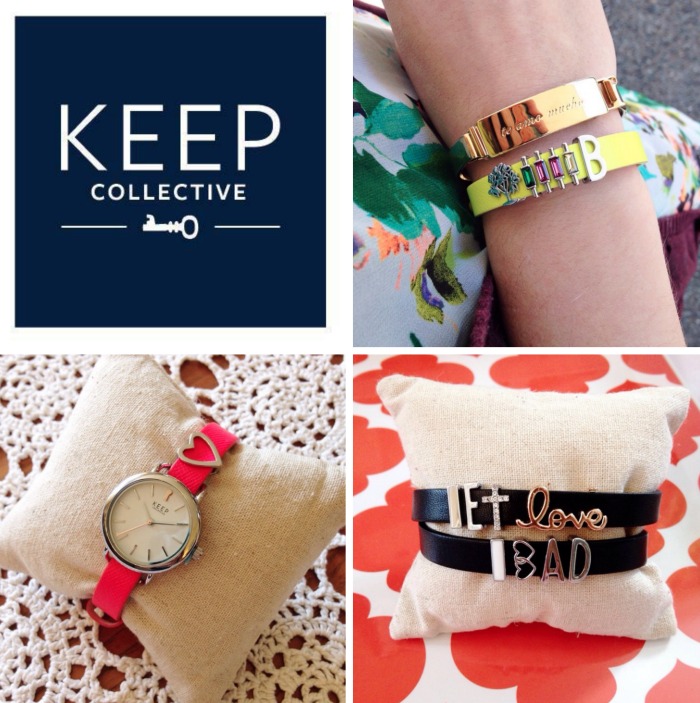 The other week my mama and I joined KEEP Collective as designers. It's a lovely little business that has been loads of fun for us – we just adore all the ways to customize the pendants and bracelets KEEP offers.
Here's the scoop —> KEEP is a sister company to Stella and Dot. It's brand new, beta launched in the Fall and officially in January. I like to call KEEP a modern day charm bracelet since you start with a bracelet (or pendant) and then add charms to make it special to you. From time pieces to letters to pave circles and more – the sky is the limit!
If you hop over to our Facebook page you'll see oodles of ideas :)
All this to say, Mother's Day is around the corner and KEEP would hands down be the perfect thing to gift yourself or your mama, don't you think?
Feel free to browse our KEEP shop here and let me know if you have any questions! I can even mock up a custom design for you based on your idea! Just send me an email with your request … thatmamagretchen@gmail.com.
Oh, and if you're interested in joining KEEP as a designer you can get a starter kit for just $149! And, if you join before the end of March you'll get the fabulous title of Founding Independent Designer!