The other day Bianca chimed in on That Oil Family about how she has been using lemon essential oil and my mouth started watering … majorly. Because ohmygoodness, if lemon blueberry yogurt popsicles don't sound divine, I don't know what does!
Please welcome Bianca and her fab recipe and be sure to swing by her blog to win a Zoku!
---
The sun is a shinin' and we've been spending most of our afternoons in our backyard playing in the sprinkler, lounging in camping chairs in the shade of our maple tree and cooling off with popsicles. Ahhh yes, summer is here. I've been on a popsicle making frenzy ever since we received our Zoku Duo and Fish Pop molds. I'm still a beginner in my essential oil journey, but thanks to That Mama Gretchen and her slew of resources here on the blog and on Facebook, I've picked up a few vials and so far my favorite has been lemon essential oil.
I cook with a lot of lemon but my poor husband suffers from chronic canker sores and we have to cut back on citric acid as much as we can. I was so happy to learn that lemon essential oil has no citric acid so he can enjoy one of our favorite cooking flavors without paying for it afterwards. With that in mind, I created this variation of the Zoku recipe for Blueberry Yogurt Popsicles for my family! It uses fewer ingredients and is much quicker to whip up for eager little hands :)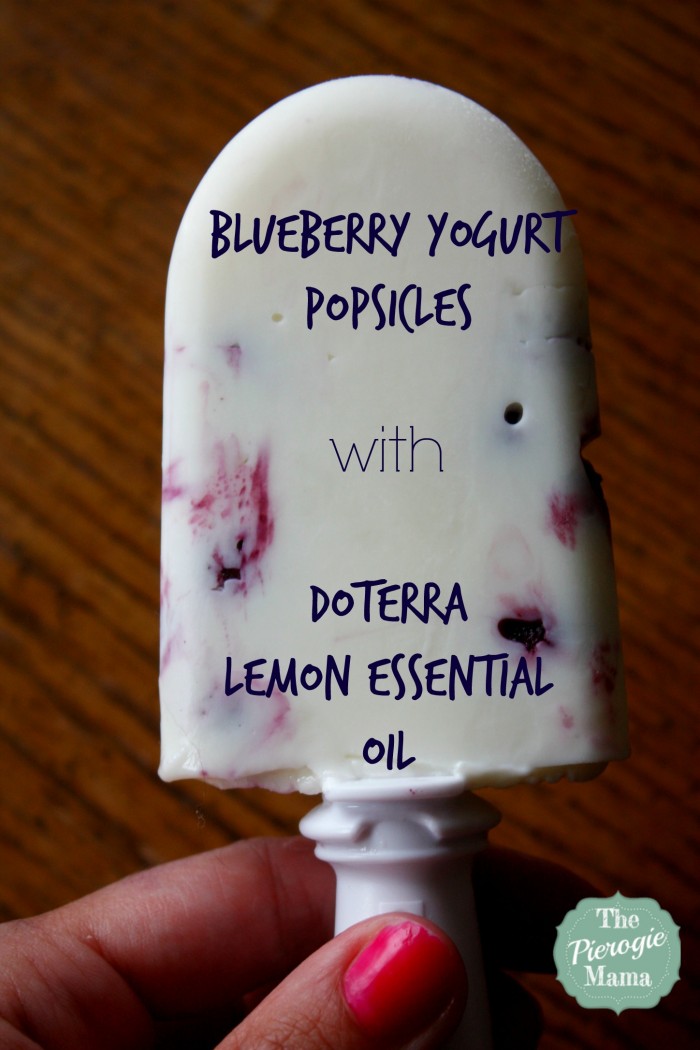 doTERRA Lemon Blueberry Yogurt Popsicles
Ingredients
3/4 c vanilla yogurt
3/4 c milk
6 drops of DoTERRA Lemon Essential Oil
1/4 c wild blueberries — Wild ones are smaller and sweeter than the standard variety. You can usually find them in the frozen section. If you want to use "regular" blueberries, cut them in half to help them fit into the mold easier.
Directions
Wisk all of the ingredients (except for the blueberries) together in a bowl.
Alternate pouring the yogurt mix and tossing a few blueberries in.
I used my Zoku Duo for creating these tasty popsicles – check out my Zoku review & giveaway to score your own popsicle molds!
---
Need to order some lemon essential oil? Shop here! Lemon is one of the least expensive and most versatile oils, definitely a must have!
(Visited 236 times, 1 visits today)
You May Also Like: